Amscan's B2B eCommerce website – the time saver!
"In just three months, over 300 customers are actively using our InterSell B2B online shop! The biggest benefit to the company is the integration to our ERP system – orders just arrive from all over the world."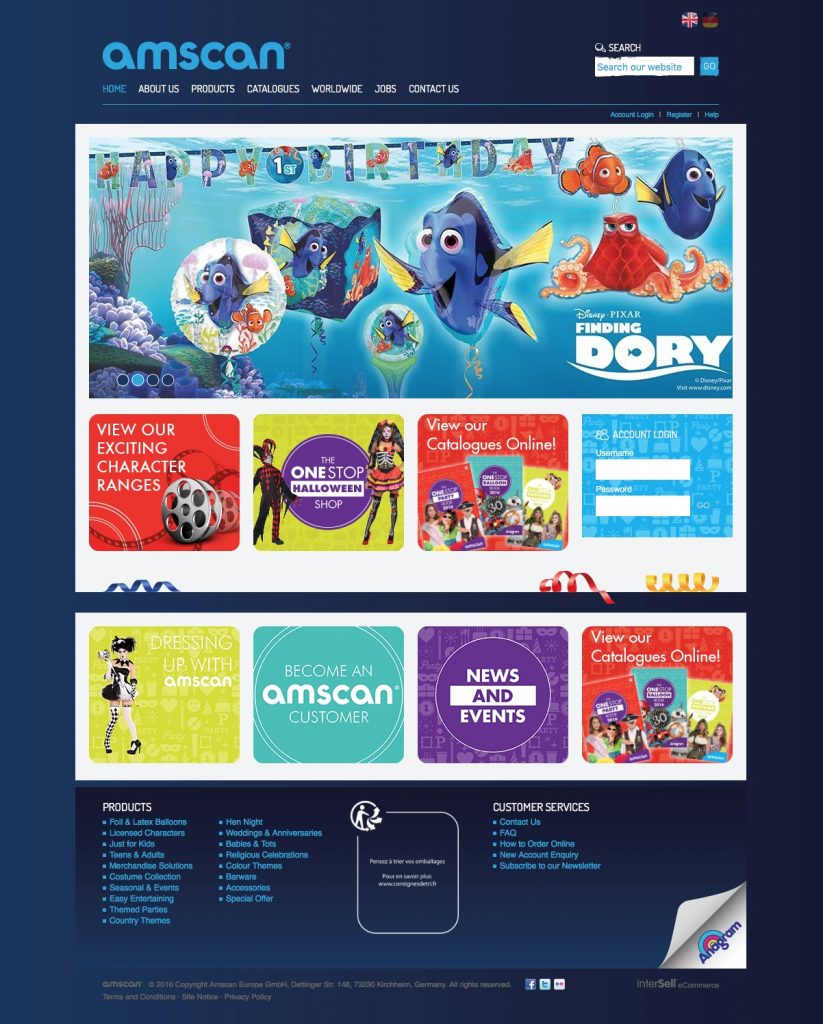 That is what we like to hear from our InterSell customers – that their new website is performing for them. Amscan Europe are clearly making a splendid job of driving their new B2B trade site forward, following the launch in March 2016. We asked Trade Marketing Manager Stefanie Wollwinder to comment on the current progress of their B2B eCommerce strategy:
"The benefits are not all ours either, customers find the website a really efficient tool as they can see master data and stock levels for each product. In the next few months we expect to see the uptake of the website increase as we transfer a huge volume of customer orders via the website. This method is both convenient and efficient for our customer services team and our customers – saving them a lot of time during their busy working days."
Another satisfied client, taking back time for their head office staff and customers thanks to the automation of their incoming orders. Simply click the image on the right to visit the Amscan website.
If this is something you would like to explore with Aspin – please get in touch on 01794 500 200 or [email protected]