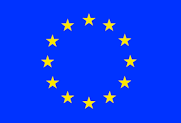 Aspin and BREXIT – what next?
After months of debate, campaigning and political to-ing and fro-ing the British people have now spoken. As we enter into this new phase, we will see politicians start the long road of negotiation as we prepare for our exit from the EU.
One thing remains clear however, after Article 50 is triggered there will be a two year period where nothing will really change and we will still be governed by EU Law. Once we have exited the EU, the world will still turn, international trade will still happen and we may still not win any football tournament.
Here at Aspin, we will continue our commitment to our customers. Quality applications and products backed up with an excellent customer service from our UK and Australia offices is a promise from us, and we intend to support our customers fully through this period of political negotiation.