Aspin at Glee 2017
We were back at the NEC in Birmingham earlier this week to attend the Glee trade show. The show, which is one of the largest buying events for the garden and pet industry gave us a great opportunity to catch up with many of our clients who were exhibiting.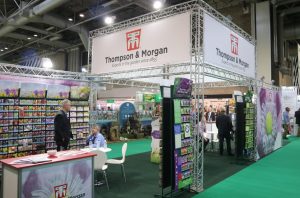 Plant and seed distributors Thompson & Morgan are reaping the rewards with PixSell since going live in August. Aspin clients since 2011, Thompson & Morgan made the switch from MiniSell in 2017 – giving their 15 sales reps an iPad with PixSell to take field orders. Early feedback from the sales team suggests that the transition has been a huge success.
"PixSell is a really good system," the Thompson & Morgan Area Sales rep for the South West told us. "It has made my life a lot easier as it is much quicker to construct an order and then email it back to head office so it can be processed. A huge benefit for our customers has been that we are able to email them an order confirmation as soon as the order is taken. In terms of presentation, some of my customers have commented on how the iPad looks very professional. I make sure that I update the system each morning so that I am aware of what we have in stock and which particular items we need to be pushing more."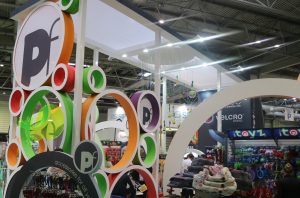 Petface are investing in both InterSell and PixSell. Aspin and Petface first started working together in 2012 – implementing iPad ordering With PixSell, the requirement was simple – to provide a solution which would make it much easier for the reps to capture orders – with more information readily available to do that. They are now revisiting PixSell to keep their field sales strategy fresh and engaging.
"For us it is the simplicity in taking orders," Chris Stevenson, Sales Channel Manager at Petface said. "Before PixSell, our reps in the field would have to phone back the orders to head office which was difficult to do at times without errors. Now they have everything they need on an iPad – product brochures, pricing lists, stock information – and they are able to send through their orders back to head office instantly."
"In addition, we are starting to develop our presentation screen and also implement other changes such as the PixSell pantry list option which will allow our customers to see all products which they have ordered previously over a period of time. This will help us to speed up the ordering process and will also allow us to recommend other products."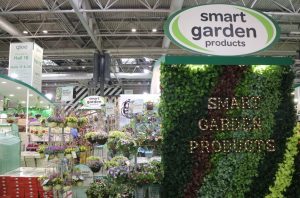 Smart Garden products have launched a new PixSell presentation screen. Garden product suppliers Smart Garden first implemented PixSell in 2014 as a solution for their sales team to capture field orders. Three years on, they are looking to further develop the system by making improvements to their presentation screen within PixSell. We spoke to Marketing Manager Emma Cooper to see how this is progressing, and find out what her expectations are.
"We are very pleased by the way in which PixSell is working for us," Emma said. "However we are looking to enhance this as we would like to use the system as more than just an order taker. We have recently redesigned our presentation screen with the aim of making our products look more appealing. The screen is designed to be more interactive and we hope that this will improve our rep, customer relationship as the system will look more professional. We launched the new screen at the start of the Glee show so it is now a case of getting all our reps up to speed with the design."
For more information on our products and services, you can contact us on 01794 500 200 or on info@aspin.co.uk