Aspin collaborate with sales-i to create selling powerhouse
With an increasing amount of mutual clients between Aspin and sales-i, it is clear that PixSell and sales-i complement eachother as the ideal tech package for sales reps out in the field.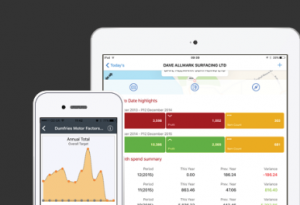 There is increased pressure on sales people to identify and capitalise on sales opportunities by turning up at the right time, creating minimum fuss and sealing the deal. In today's busy world, the sales person has to strike when the iron is hot and with just an order form and a pen, it's difficult to execute the perfect sales call.
Sales-i helps you spot the opportunity
Use sales-i to spot where your next sales opportunity lies with your customer. Look into their past sales trends and spot profitable cross or up-selling opportunities that would have gone unnoticed. Chances are, your competitors are stealing customers from right under your nose and you can't even see it. But with sales-i, it will be you taking customers from them.
"Alongside PixSell, reps can use sales-i to make intelligent fact-based decisions when identifying where their efforts are best placed." Nathan Aspin, MD, Aspin
PixSell helps you place the order
Select your customer account in the app, showcase products in a digital catalogue and place an order on your pricing terms and email the customer an order confirmation. Head office staff will breathe a sigh of relief as the phone calls requesting stock levels disappear and orders are electronically imported into the back office system with no intervention required.
"PixSell helps our customers looking to take orders more effectively." Paul Black, CEO, sales-i
Together, they maximise the sale
Combined, sales-i and PixSell become a robust reporting and order-taking tool and take care of your admin for you. From creating powerful sales reports to processing orders, both systems will do all the legwork for you, leaving your sales reps to do what you do best: sell.
Sound interesting? You might already use sales-i and be looking to introduce electronic ordering to your reps – or you may use PixSell and be looking for a tool to help you best identify selling opportunities. Whatever your situation, give us a call for an initial chat and we'll see what we can do for you on 01794 500 200 or send us an email on info@aspin.co.uk.