New Starter at Aspin
We've welcomed a new member of staff at Aspin this month – Andy, our new Marketing and Communications Coordinator. You can find out a bit more about him here…

Andy Carter has joined Aspin in November 2018. His role is to ensure both internal and external marketing is on point, educating the market on how PixSell, InterSell, and SkooCloud products will benefit current and potential customers of Aspin.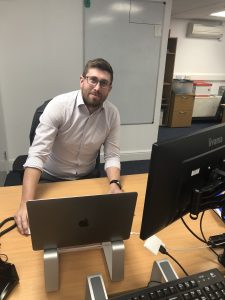 Andy has previously worked for a B2B lead generation company, supporting their customers to identify sales opportunities, and how they can drive relevant leads to the business website. He hopes that this will assist him in his role at Aspin, and he is looking forward to communicating with our customers during his time here.
Outside of work Andy enjoys spending quality time with his four-year-old son and socialising with friends.