Aspin welcomes two new starters
Over the last month, we've welcomed two new members of staff at Aspin – Iain our Perl/DataBridge Developer and Jack the Graduate Developer. Find out a bit more about them here…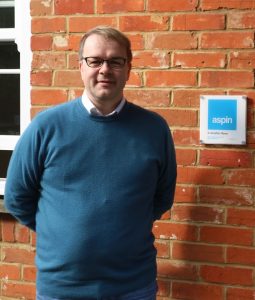 Iain Campbell
Iain joined Aspin in August 2017. Working as part of the DataBridge Infrastructure team as a developer, he will be helping with the support and evolution of our DataBridge ecosystem. He brings an additional eighteen years of Perl and web application development experience to the team.
Outside of work Iain maintains an active interest in technology, enjoys coding for pleasure, and is an active contributor within the open source community. He is passionate about perfumery, and has been a collector of fine fragrances for almost two decades.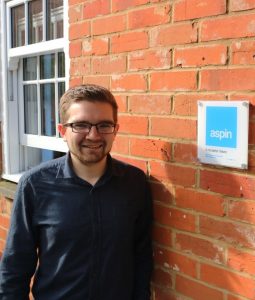 Jack Mullen
Jack also joined us in August. His role as part of the InterSell team is to provide support to existing customers, and to develop sites for new clients.  Jack was previously a student at Bournemouth University, and graduated with a first class Computing BsC (Hons) degree in July. He hopes to be taking on more independent projects within Aspin soon, while bringing along the development experience that he has learnt throughout university.
After spending 4 years in Bournemouth, Jack has recently relocated to Southampton to work at Aspin. Outside of work, Jack loves listening to music, and is a keen drummer and music technologist. He's also currently missing the coast, so he can be found walking along the beach most weekends when the weather is nice!
We wish both Iain and Jack the best of luck in their new roles.