Happy New Year from Aspin
Happy New Year! Aspin is ready and prepared for what 2019 has to offer…are you?
You will find us starting 2019 at the Olympia London attending the Top Drawer exhibition taking place between 13th and the 15th January. As well as a whole range of trade shows throughout the year which includes, The January Furniture show, Toy Fair and the Spring Fair in February.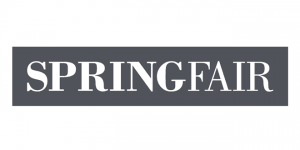 We will be keeping you all updated as we attend the exhibitions, so if you see us feel free to grab us for a catch-up.
Before we take on Spring Fair 2019, let's take a quick look back at Spring Fair 2018