Hursley 10k and Aspin family Sunday
Sometimes, we like to spend the day together and not talk about work! That day was yesterday…
The day started early with porridge as Nathan, Kevin and Lizzi got psyched ready for the Hursley 10k. The weather was still and cool, breaking out into sunshine for the final leg which was nice. It was a pretty tough run, with many terrains and hills – not your average road race. Everyone got over the finish line, however one got stung by a bee and had to go to the First Aid tent like a bit of a wimp… We've put together a few clips from the run. Turn up the volume and enjoy!!
After our 10k run, we headed to the King's Head in Hursley for our annual Aspin family day for lunch and skittles. The food was fantastic – lasagnes and curries all round – and chocolate icecreams for the children! We the had a couple of round of skittles with Vicky crowned in first place, John in second and Adam in third. You can see the results below: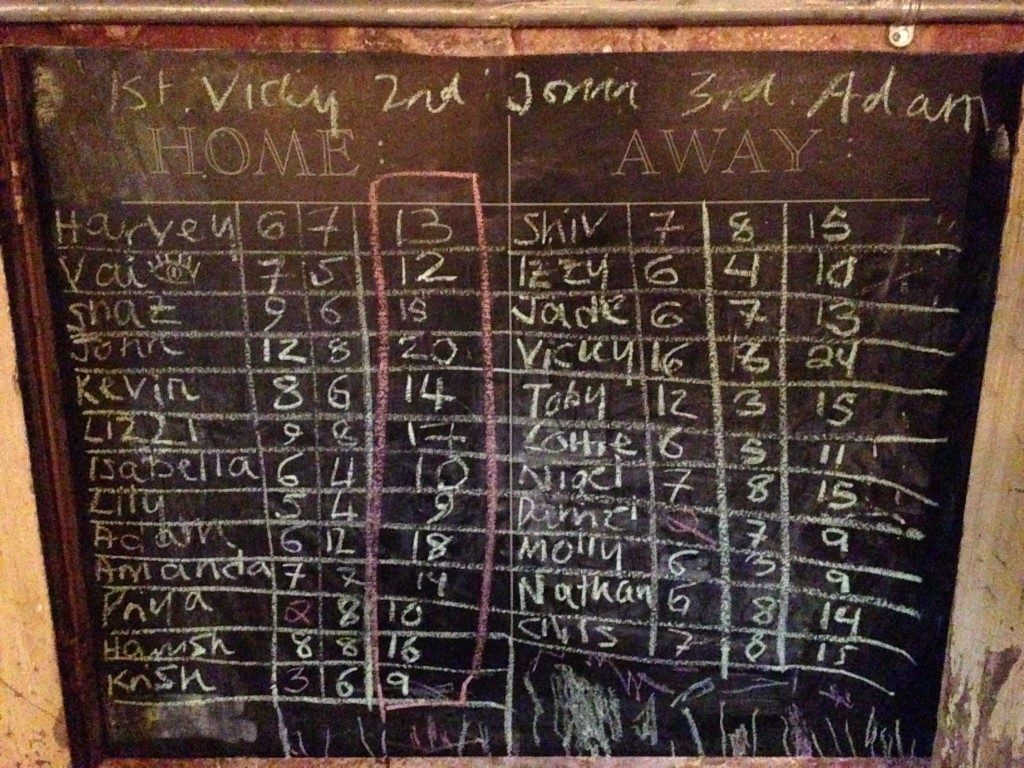 We would highly recommend The King's Head if you ever find yourself in the Winchester area, or the Hursley 10k if you fancy a run!