PixSell and Bonds Confectionery in the September Wholesale News
Many thanks to Philip Courtenay-Luck of Bonds, Nottinghamshire for collaborating with us on a piece about PixSell iPad ordering for the sales reps. You can find this article in the September 2015 edition of the Wholesale News on page 34.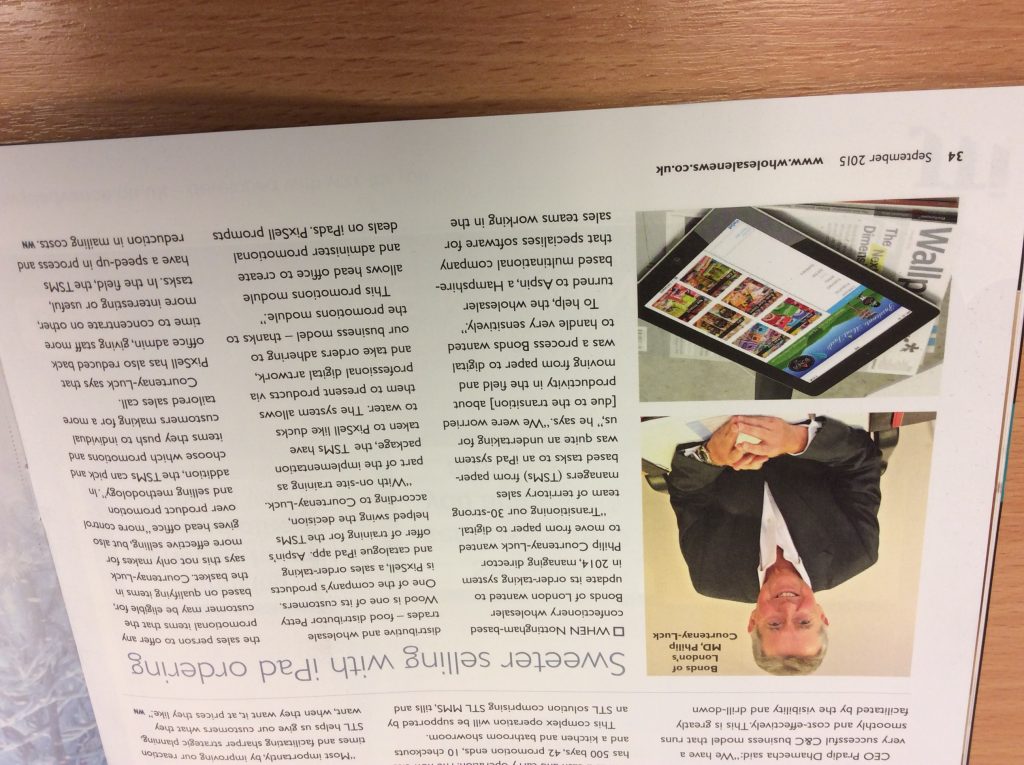 Read the full Bonds Confectionery case study here
Find out more about the Promotion module here
Watch a demo of the module here
If you think we could help you too, why not get in touch?
We have a fantastic track record of improving order turnaround, making your sales team more professional and efficient, and saving your resources back at head office.
We do all this with our PixSell iPad app and our InterSell B2B eCommerce website solutions.
For more information, please contact us on 01794 500 200 or info@aspin.co.uk