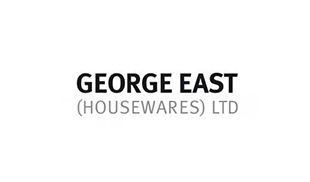 "PixSell has massively increased our productivity. We would not be without it now!"
Suffolk based George East Housewares adopted PixSell in 2015 for their reps on the road. National Trade Sales Manager Tony Golby has left us some fantastic feedback on the positive impact that PixSell is having on their business.
"George East has been using the PixSell system for direct order input for 18 months now. The system has been faultless and worked perfectly from day one! It has given me and my team more time to spend seeing customers rather than producing endless spreadsheets, photo quotes, and filling in order form. The customer receives their deliveries at least one day sooner as they require no additional input from the head office admin team. We have all of the product information, stock levels, images, and due dates for future deliveries at our fingertips. This is really helpful as it means we can often supply an alternative date on the rare occasion that we are out of stock.
We also have the customer information that we need to see prior to a meeting –  their purchase history, best sellers, credit information and much, much more.
In the New Year we will use the system at Spring Fair 2017 for the first time. At the show, PixSell will be a real boon as we have Bluetooth scanners to make quoting or order taking faster and more reliable. The customer will have copies of their orders and/or quotes in their inbox when they return home to enable them to make their decisions faster.
PixSell has massively increased our productivity and this can be witnessed through the back office system that gives me a running history of the sales teams activity. We would not be without it now!'
Wow – we could not have praised PixSell anymore ourselves than George East Housewares have. Thank you to Tony Golby at George East – we wish you the best of luck for a fantastic Spring Fair 2017. See you at the NEC.