PixSell version 2.4 is available on the App Store
Grab your iPads, version 2.4 is here and boasts an impressive list of additional features for users.

How do you fancy stock updates to PixSell at the beginning of every order?
No problem.
Wouldn't it be useful if the iPad made a noise (optional!) each time you added an item to the order?
Consider it done.
Once your sales rep has added a prospect account to his/her territory, PixSell can prompt them to take the first order.
Grow your customer profile!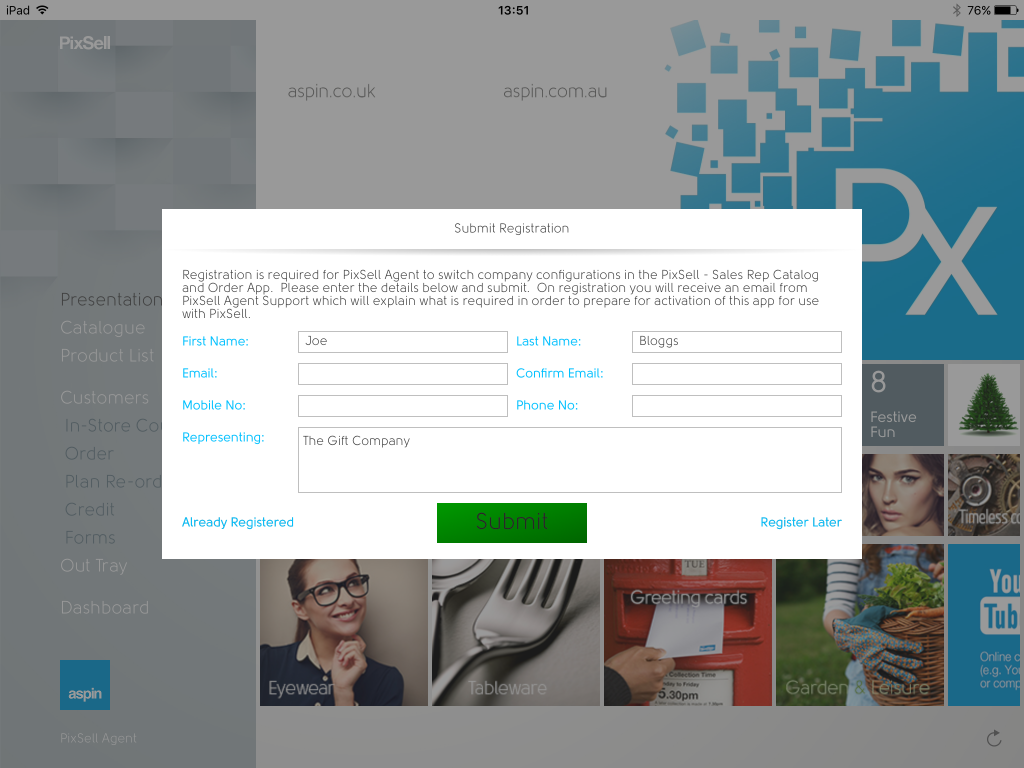 For more information about PixSell iPad ordering, please contact us on 01794 500 200 or info@aspin.co.uk.