Two search engine updates from Google
Last week Google launched two updates to their search engine called 'core' and 'diversity'.
 It has now 
been
widely
reported
 that the 'core' update affected the rankings for some of the largest and well known brands.

The 'diversity' update changed how the top listings are displayed when they originate from the same site, allowing more variety within search results.
From Google's public liaison Twitter feed:
"Have you ever done a search and gotten many listings all from the same site in the top results? We've heard your feedback about this and wanting more variety. A new change now launching in Google Search is designed to provide more site diversity in our results….

This site diversity change means that you usually won't see more than two listings from the same site in our top results. However, we may still show more than two in cases where our systems determine it's especially relevant to do so for a particular search….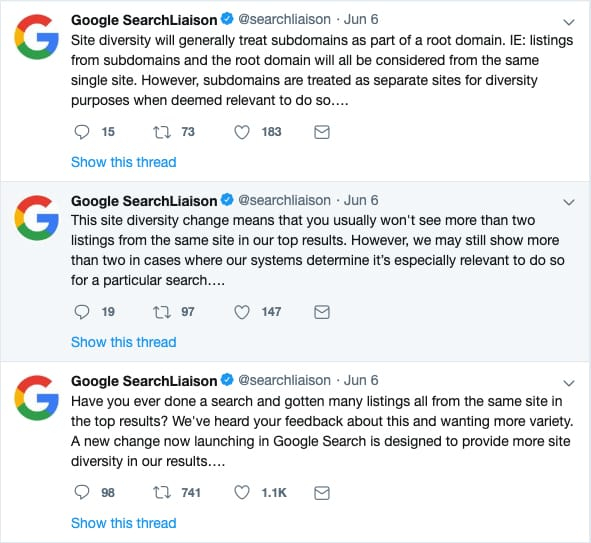 Keep an eye on your web analytics and Search Console performance reports over the next week or so to see if your B2B eCommerce site was impacted at all from this algorithm update. If you are noticing a decrease in visits to your page, you will need to make changes to your search rankings to keep ahead of your competitors.