Wednesday at Aspin
Team photo, a BBQ and a social; Wednesday's heatwave in Romsey proved busy for us all…
Since our last company photo we've welcomed six new employees to Aspin – time to update our company photos. We all made the short trip to Romsey Abbey in our Sunday best for the the Aspin staff photo, 2017. It also includes our own little message…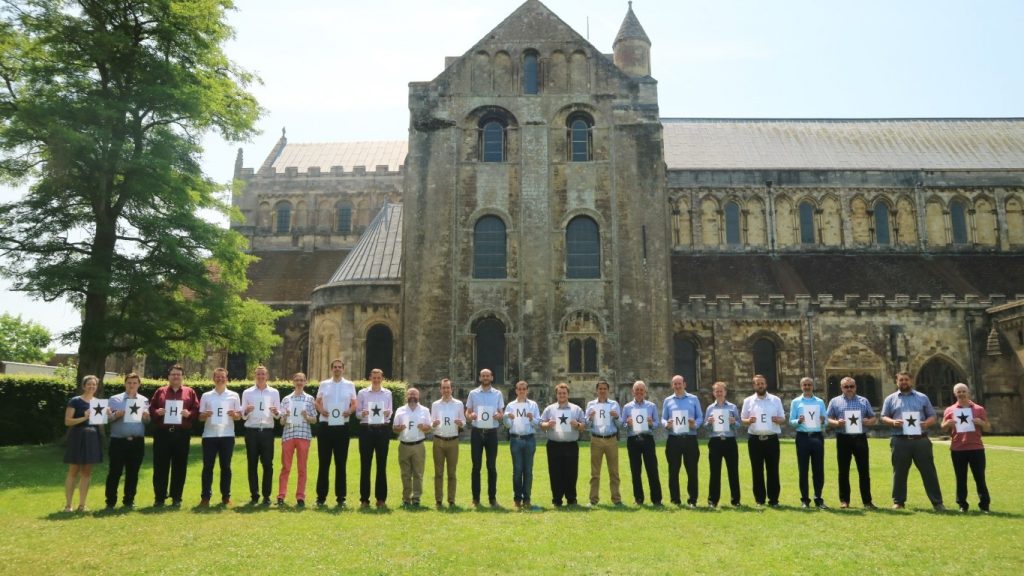 Following this photo shoot where we all nearly melted in the 30c heat, we made our way back to the office where we were treated to a lunchtime barbecue and drinks.
The fun did not stop there… After finishing work, a group of staff members went to Southampton to take part in one of the Escape Room challenges. Split into two teams in separate rooms, we competed against the clock to uncover a series of clues to discover a hidden murder weapon in a 1950s style theme setting.
Congratulations to Lee, Louis, Richard T, Chris B and James for completing the challenge in 38 minutes; the 3rd best time of the month according to the staff at the Escape Rooms.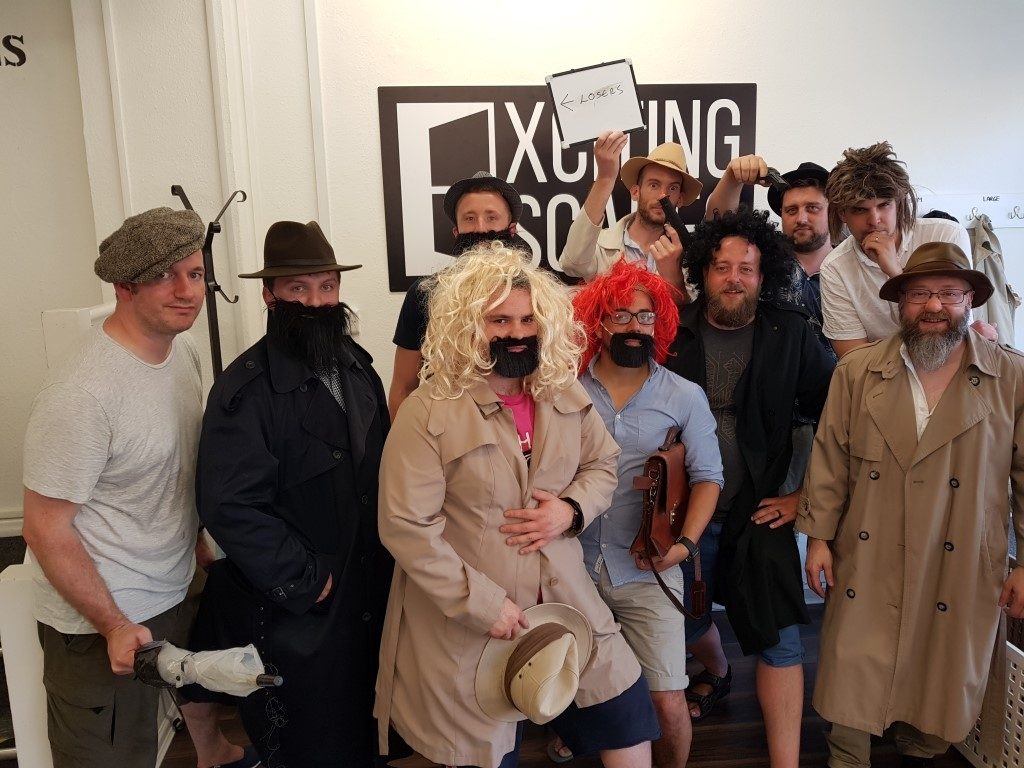 The two teams at Exciting Escapes