WIDDOP and Co. have no hesitation in recommending Aspin
WIDDOP and Co. has been proudly using Aspin applications since 2001 – a 15 year relationship that has been cemented through continued growth, innovation and expert customer service.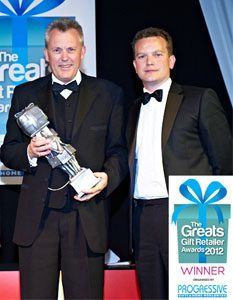 As early adopters of various Aspin software solutions, starting with the implementation of MiniSell in 2001, we have always felt assured as a company that the technical expertise and depth of knowledge provided to us by our dedicated team at Aspin's has been second to none.
Every problem we have ever faced as a growing business in an evolving market sector has been met with due diligence and attention to our needs as a client.
Consequently the implementation and integration of Aspin systems has always been a pain-free process, with eventual updates of each system being tailored to our very specific needs. And our needs were continually met, every time.
Our sustained relationship with Aspin could not have continued so long were it not for the sheer reliability of their products and service. Aspin's intuitive and easy-to-use software has provided us a robust platform for our internal and external sales force to use, which they are delighted with.
As a family company ourselves, we especially appreciate the integrity of Aspin as a human-orientated business. They listen to their clients. Their needs and expectations. And there is always a real person on the other end. Whether it was John, Nathan or Toby – or their dedicated and truly exceptional customer service team.
WIDDOP and Co. would have no hesitation in recommending Aspin to other businesses. Aspin create brilliant products with excellent technical support, and as always, are extremely professional and helpful.